5x7 Studies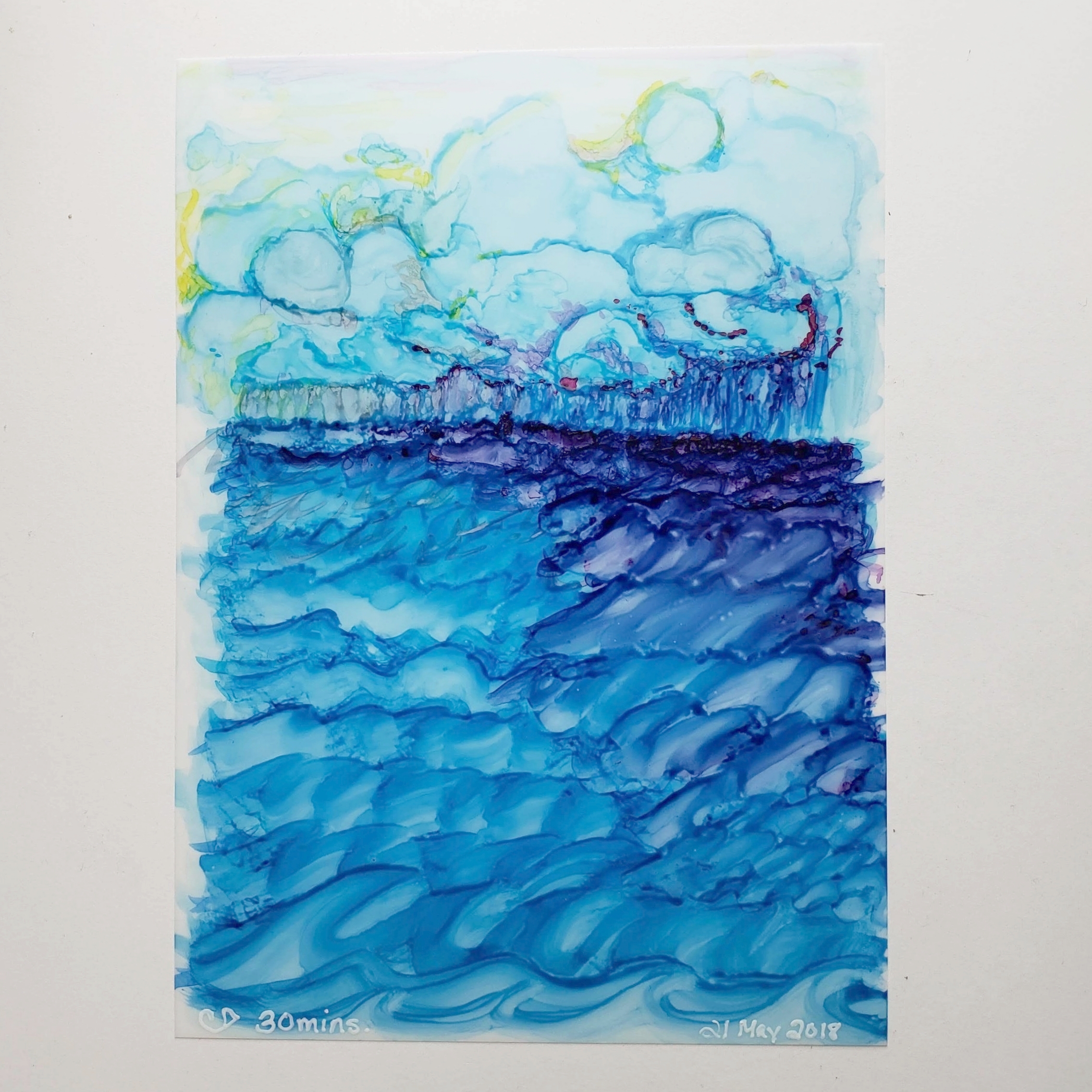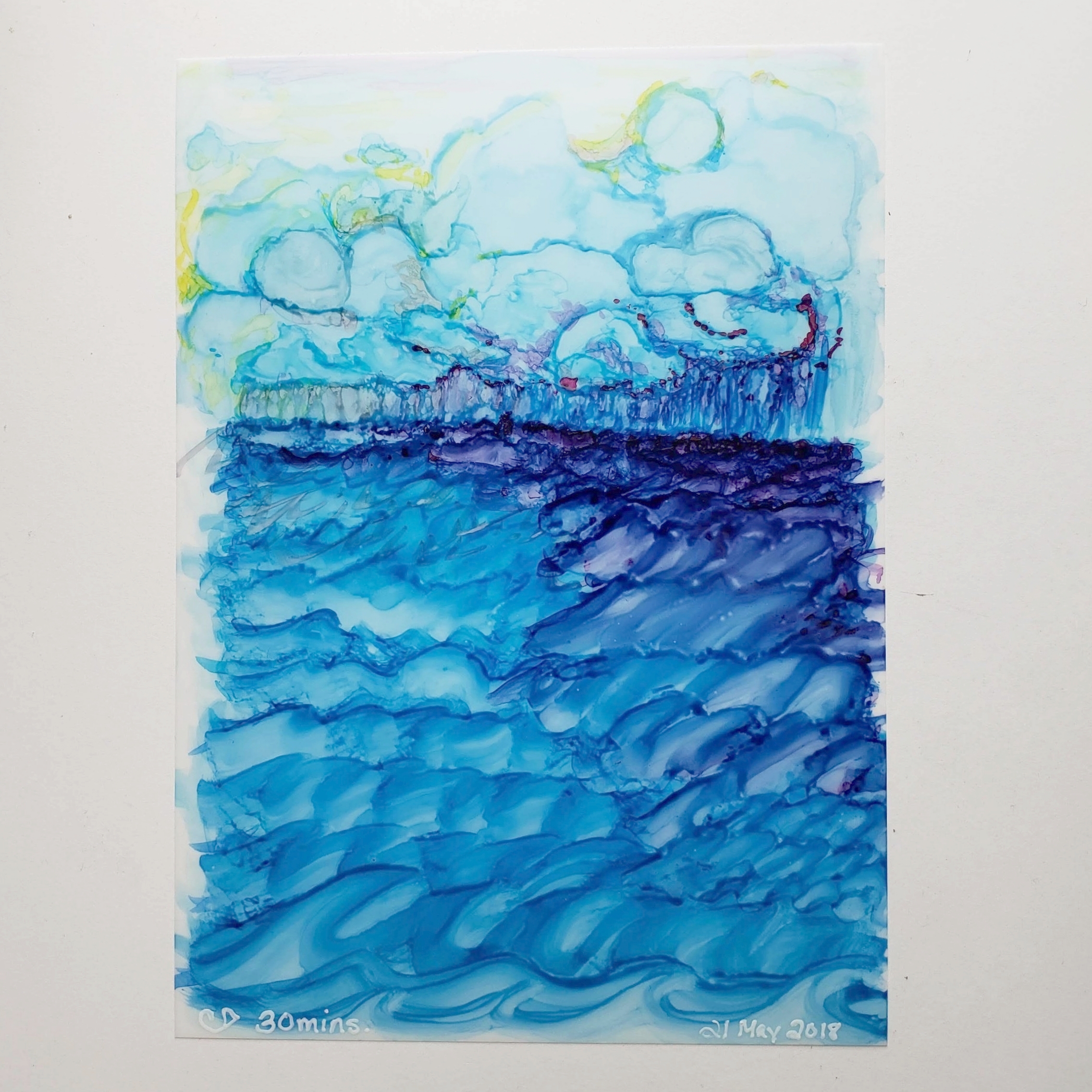 5x7 Studies
Each drawing is a unique study of color and or various techniques. Created with various inks on translucent Yupo, . Each artwork is signed, dated, and sealed with crystal clear eco-resin, before being placed in an 8x10 white mat.

Worldwide shipping is available. Please use the contact form and provide a shipping city, country, and zip code for international rates.
Dimensions:

Imperial - 5 in x 7 in. WxH | Metric - 12.7 cm x 17.78 cm WxH
Each piece I create is unique. Each piece is hand-signed and dated. Once purchased there will never be another one like it. This item is a SKETCH. There should be no expectation of polished finished works. Detailed images of every piece are available upon written request.
Cleaning:

Never use glass cleaners that contain ammonia or use paper towels to clean these pieces they may scratch the surface. Plastic cleaners such as Brillianize Acrylic Cleaner & Polish are safe and help reduce static charge. Rubbing alcohol is another quick-drying alternative. Using a soft cloth, such as a Microfiber Smooth Towel is best.
Shipping Included.

Unless requested, no order will be released until all items are ready for shipping. Prices include priority shipping within the United States. Please contact us if you need alternative shipping options.